Trail Description
From the Old Saw Mill Road, a single path leads for about a half mile with Hayes Pond and marsh land off to the left. Following the path left, you come out of wooded forst into a field and can follow multiple circular paths all leading through meadow and forest.
When visiting these parcels, please respect the posted regulations.
No motorized vehicles are allowed on Grafton Land Trust Properties or Conservation Restrictions!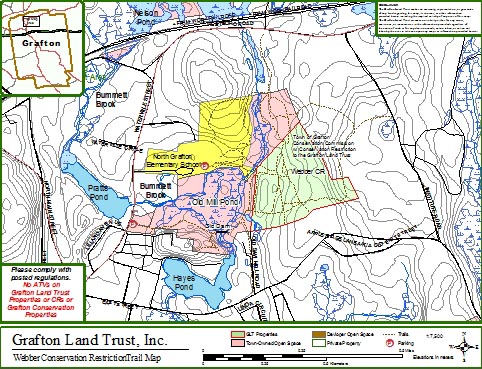 Printing instructions
The maps print on letter-size paper. Print the trail maps using the Adobe
Acrobat plug-in print button (on the lowest tool bar on the top border of the
browser window). Choose Page Scaling: Fit to Printer Margins and check
Auto-Rotate and Center.